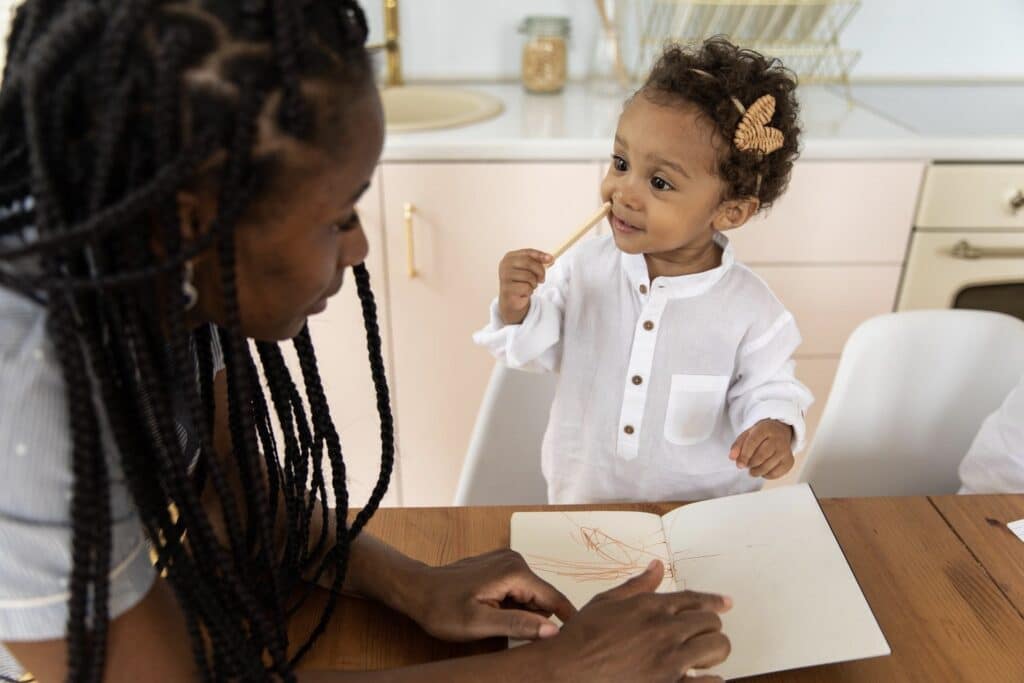 How "Mompreneurs" Can Succeed in Business From Home
Perhaps you've recently left your 9-to-5 job in order to care for your children at home, but you find wishing you could still improve your professional skills and contribute to your household's income in the meantime. You might be a great candidate for entrepreneurship – and children's programs with Ivy League Kids can help you manage childcare while running your company. Here are a few steps you can take to launch your home-based business and become a "mompreneur!"
Possible Business Models
Today, you can run almost any type of business out of your home! But which business model is right for you? You can make this decision based on your talents, interests, and resources. This Mama Blogs recommends ideas like consulting for clients in your previous industry, starting a baking business, offering graphic design or proofreading services, becoming a virtual assistant, or tutoring.
Starting Your Business
You've decided on the perfect idea, and you're almost ready to officially open your business! But first, you'll want to choose a company name and register for the appropriate business entity in your state. You can also write up a business plan and budget to help you prepare for the months ahead and stay on track with your financial goals.
Growing Your Team
You can maintain a healthier work-life balance by delegating tasks to employees or independent contractors. But you might be nervous about hiring your first employees! Thankfully, hiring doesn't have to be complicated. CarefulCents recommends advertising your open position with a clear job title, qualifications needed, and pay rates, and then collecting your chosen candidate's required documents for the Department of Labor and IRS after a successful interview.
With a small team, you might be tempted to simply track employee hours and productivity with Excel spreadsheets, but robust software to connect home office and field staff could be a better solution. This makes for easier time and project management, especially if you have staff on the ground. GPS mapping allows efficient scheduling, even when you have to reshuffle assignments on the fly, as well as ensure that any equipment problems on the field are addressed promptly.
Childcare Considerations
What else can you do to ensure that you'll be able to devote plenty of attention to your business and your children? Signing your kids up for afterschool programs or enrolling them in before-school childcare services can help! In addition, you can talk to your partner about managing household tasks effectively and come up with an arrangement that works for both of you.
Working from home when your children will be there can definitely feel challenging, but it's still possible to check tasks off of your to-do list! Try creating a schedule for you and your kids to follow and designating separate areas for work and for play.
Marketing Tips
Since you'll primarily be working from home, you'll need to market your business online. This will help you to continue growing your company, allowing you to save more money. Thankfully, there are plenty of cost-effective digital marketing options available to small business owners who work remotely. For instance, you can establish a social media presence for your business and begin scheduling engaging content for your audience. You can also utilize email marketing by adding a newsletter signup list to your website so that customers can get regular updates about new products, services, or promotions. Finally, blogging is always a good way to advertise your company at a very low cost!
For many stay-at-home moms, entrepreneurship is the best way to balance their careers with caring for their children. You don't necessarily have to choose one or the other! By implementing these tips, you'll feel confident about starting your very own business from home.
Looking for a great afterschool program? Ivy League Kids can help your kids keep learning outside of school! Call us today at 815-464-1265 to learn more about our programs and summer camps.