Indoor Activities to Combat Kids' Boredom
As a parent, there are two words you dread to hear: "I'm bored!" Since bored kids can quickly turn into mischievous kids, you need a supply of ideas that you can use to keep your kids busy and limit their screen time. Read on to learn about indoor activities designed to combat your kids' boredom and save your sanity.
Arts and Crafts
You can never go wrong with arts and crafts, but you have to stay one step ahead of your kids and provide plenty of supplies and projects that spark their interest. You can give them workbooks about how to draw or simple needlework or woodworking projects. Start them out on a basic pottery wheel, or get them interested in jewelry making. The internet is full of arts and crafts ideas, so do some research, and prepare a few projects.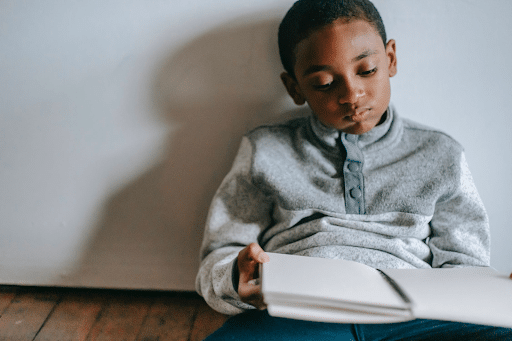 A Play of Their Own
If your kids have vivid imaginations, encourage them to write and produce their own play.
If your kids have vivid imaginations, encourage them to write and produce their own play. You could give them a few story prompts to get them started, and then see where their imaginations take them. Help them cast parts, learn their lines, create sets and costumes, and run rehearsals. You can invite friends and relatives over for performances, complete with play programs and refreshments.
The Business Project
Perhaps you'd like your kids to develop business sense early on. Let them create an imaginary small business. You can teach them about business structures, help them brainstorm how they would fund their business, and even encourage them to write up a business plan. They can create their own business cards, advertisements, and logos, too. They might even practice using free online tools to start their business. If they design a clothing company, for instance, they could use a free clothing logo design tool and learn how to customize a template with their own text, images, colors, and fonts.
Puzzles and Games
Puzzles and games are proven boredom fighters, so stock up on them. Blend some of your kids' favorites with new games designed to boost their skills in language and math. Include strategy games and card games for variety as your kids grow older. Also, offer plenty of puzzles, everything from jigsaw puzzles and hand-held brain teasers to puzzle books. These will keep your kids busy for hours, and they'll be having so much fun that they won't even realize how much they're learning.
Food Fun
Finally, teach your kids some practical skills with a bit of food fun in Mokena, IL. Let them start their own gardens, either in small plots outdoors, with window boxes, or by using an indoor gardening kit. Help them draw up to-do lists, so they remember to care for their gardens properly and not forget necessary tasks. You can use some of the food they grow themselves to encourage them to build their cooking skills. Start with snacks, and then work up into simple meals. Let your kids plan menus, write shopping lists, prepare food, and clean up.
No More Boredom
Most kids don't stay bored long when you offer them plenty of options for fun, so stock up on activities to prevent those "I'm bored!" moments.
Visit the Ivy League Kids blog for more ideas.