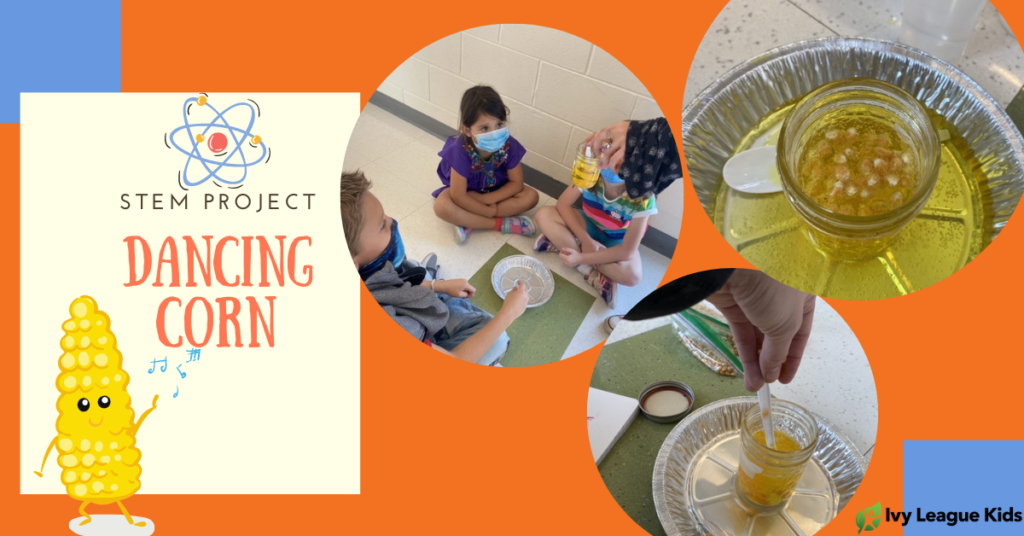 STEM at Home: Dancing Corn Fall Project
Families have many fall traditions. From carving pumpkins to apple picking, to jumping into piles of leaves and the first chili night, there are many family activities coming up. At Ivy League Kids, our before and after school children found a new project that we think every family should try this fall.
Dancing corn is a fun science experiment that will amaze every family member. You need just five materials that you probably have at home to make corn dance around in front of you. You'll love how easy this at-home science experiment is and your kids won't even know they're watching science in action.
What you need:
Mason jar or clear container
Plain popping corn (1/4 cup per person)
2 1/2–3 cups of water
2 Tbsp baking soda
6 Tbsp white vinegar
Food coloring (optional)
What to do:
1. Fill your jar with water. Add a couple of drops of food coloring to the water if you want.
2. Add the baking soda and stir well until it is all dissolved.
3. Add the popping corn kernels to the water.
4. Add the vinegar to the jar and watch the corn to hop up and down!
We use aluminum pie tins under our jars, but you can lay down newspaper on the table to prevent messes.
Make sure to tag @ivyleagueafterschool on Instagram or @ivyleague_kids on Twitter when your family tries this STEM project. We'd love to see how yours turn out!