Tips for Work-From-Home Parents With Small Children to Care For
For parents, remote working can be very convenient. You get the flexibility you need to care for your little ones while maintaining your career commitment. However, it can also be hard to concentrate on work when you have a toddler or infant to handle. Luckily, there are some steps you can take to make it easier to focus. This guide from Ivy League Kids provides some great tips and tools to help work-from-home parents get the job done while attending to their kids' needs.
Create Your Own Distraction-Free Workspace
Being able to concentrate on work starts with having a space that supports focus. While it can be tempting to simply set up your laptop at the kitchen table or on the living room couch, this isn't great for fostering concentration.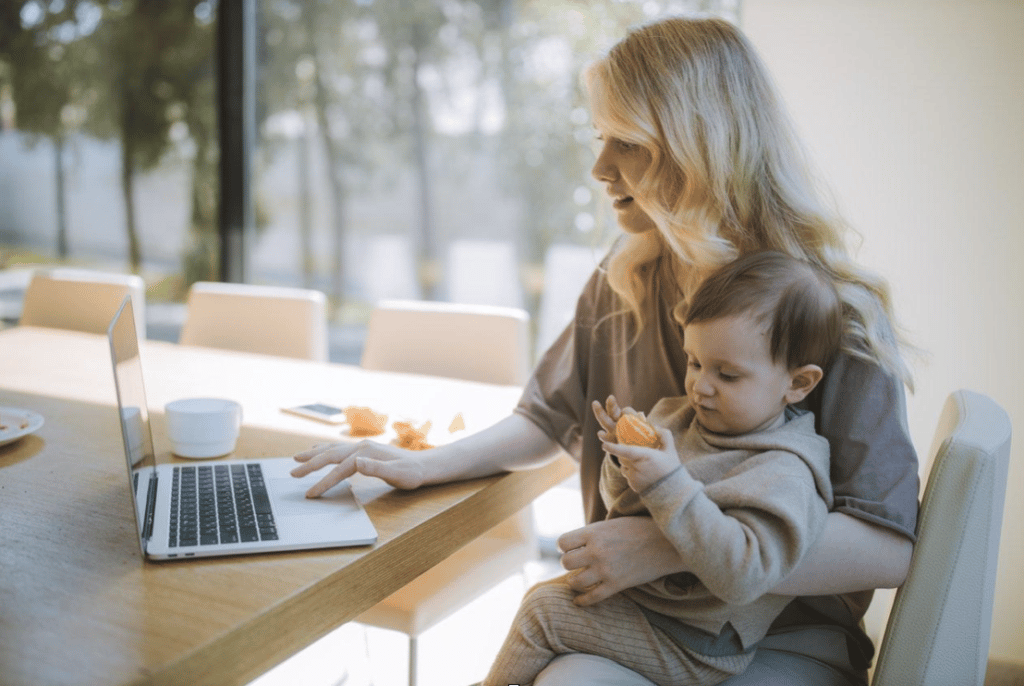 Set aside a separate corner where you keep all your work tools, ideally in an area of the home that doesn't get a lot of foot traffic. It's worthwhile to declutter the space and clear it of bad energy. Other tips to eliminate distractions include investing in ergonomic furniture and nixing noise.
Create a Schedule that Meshes with Your Child's
When you have a toddler or baby at home and are trying to work, it's inevitable that your child's needs will dictate your schedule. Try to use this to your advantage. For example, if your little one consistently takes a nap in the afternoons, this is a great time to schedule important meetings and calls. Try to merge your schedule with your partner's to ensure that you both have time carved out for work and childcare. What to Expect offers a guide to baby nap routines that can help you figure out how to structure your day.
Provide Little Ones with Activities that Require Little Supervision
Of course, you can't count on your child to sleep through the day so you can get work done. It's important to keep your kid amused. Ideally, find activities for them that require little participation or supervision on your part. Examples of such activities include creating a table tent for indoor camping, setting up a scavenger hunt, or creating vision boards. Arts and crafts like painting and drawing are also great self-motivated activities.
Use Tech Tools to Stay on Top of Parenting and Work Tasks
Technology can help you in every facet of your life, personally and professionally. A home assistant can be used to dictate emails and schedule meetings, for example. It can also be useful for parenting tasks. With voice commands, you're able to control things in your house – like the lights and music – while you're busy with your baby or toddler. Just make sure to set parental controls for precocious toddlers who may master this tech tool.
For freelancers and anyone running their own business, another way to drastically streamline your workflow while also safeguarding your own financial situation is to use an invoice maker to generate professional-looking invoices for your clients. This will help facilitate payment – which is especially crucial for work-from-home parents, since they may not have as much of a support network. These invoices are also a big help in recordkeeping and will save you a lot of headaches when the tax season rolls around. You can also store and save them digitally, which cuts down on paper waste.
Work from Home to Take Positive Career Steps
Working from home allows you to take a step back from the office, which can make it easier to assess your career satisfaction. If you realize you aren't happy with your path, consider what educational steps you can take to change tracks. For example, you can earn an online business degree to sharpen your business acumen, gaining skills in leadership, marketing, management, and more. An online program offers great flexibility for busy parents.
Create a Self-Care Routine to Avoid Burnout
Even with the above hacks, juggling work and kids can be tough. Don't be afraid to ask for help. Healthline has a roundup of babysitting apps and websites where you can find professional caregivers to help. When you do catch a break, use it for self-care. Tasks like meditation, listening to music, and writing in a gratitude journal can be soothing. Investing in your own wellbeing will keep you mentally and physically fit, avoiding burnout.
It's not always easy being a working parent. Working from home offers a certain amount of freedom but it also comes with some challenges, especially if you have young kids. Use the above tips and tools to help you succeed – both as a parent and as a professional.
Ivy League Kids offers quality before and after school programming that focuses on fitness recreation and academic enrichment in a healthy, safe environment to all students in Kindergarten through 8th grade. Call (815) 464-1265.